Carnegie Grant
1909-1910
Andrew Carnegie Grant
The Clinton community received a grant to build a library from Andrew Carnegie in 1908, in the amount of  $12,500.  Ground was broken in July, 1909, and the cornerstone was laid in October, 1909, for a 5120 square foot facility.
Opening
1911
1911
On November 06, 1911, the Clinton Public Library opened its doors for the first time.  Over 500 books were circulated the first day.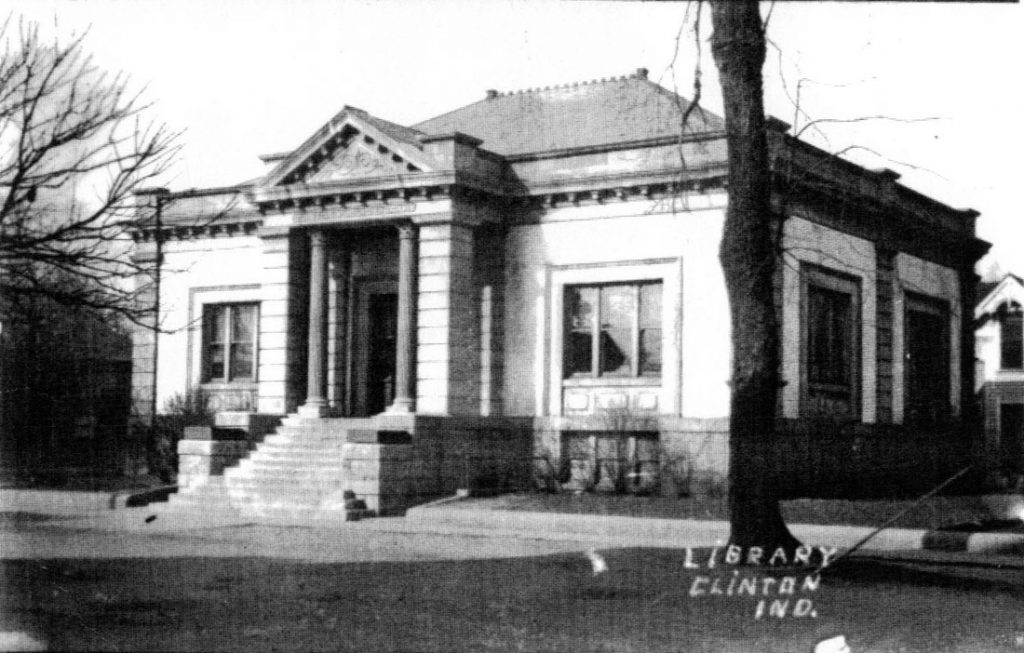 Children's Expansion
1947
1947
Expansion of the Children's section took place in 1947, to accommodate both patrons and books. 
Meeting Space
1953
1953
The first meeting room was added.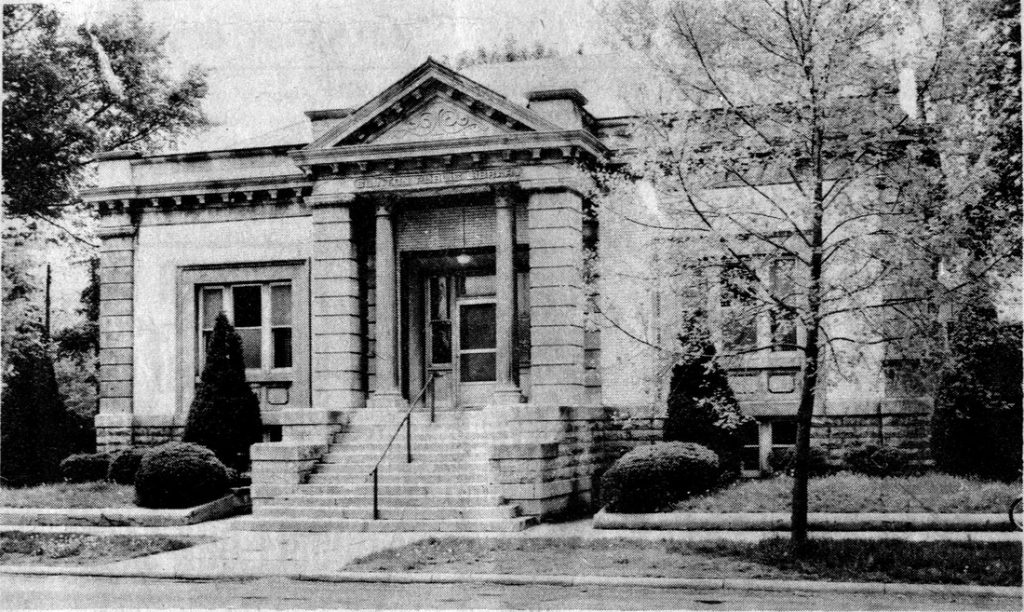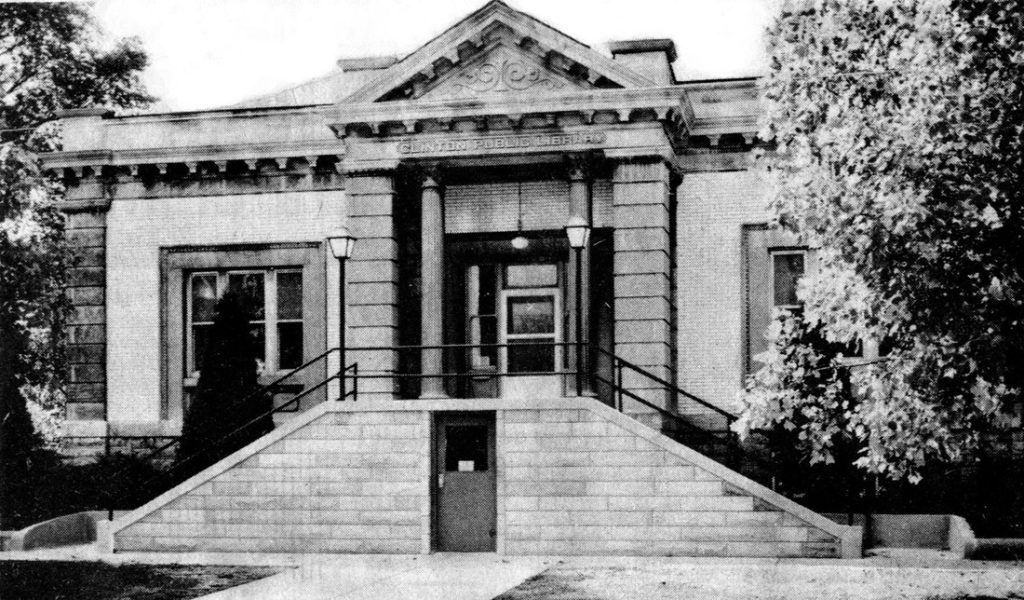 1965
Updated building facade in 1965.
Building Expansion Group Formed
1991-1992
1991-1992
A library expansion support group was formed.  Members included Chairman Ron Reimer, Dolores Reagin, Library Director; Mayor Ramon Colombo; Dorothy Felix, Margo Fenoglio, Richard Harrell, Robert Rethinger, Laura Savage, Max Spaulding, and Dan Walker. After Richard Harrell was transferred, James Marshall took his place on the group. This group met twice a month from October 1991 to November 1992. After intensive research, the Library Expansion Support Group determined the Clinton Public Library needed at least 12,500 square feet of floor space in order to serve the community adequately.
Building Expansion
1993-1994
1993-1994
As a result of these recommendations, ground for the newly remodeled and expanded Clinton Public Library was broken in June 1993. Construction began soon after, and in July 1994, the new library was completed. Open House was held August 25, 1994.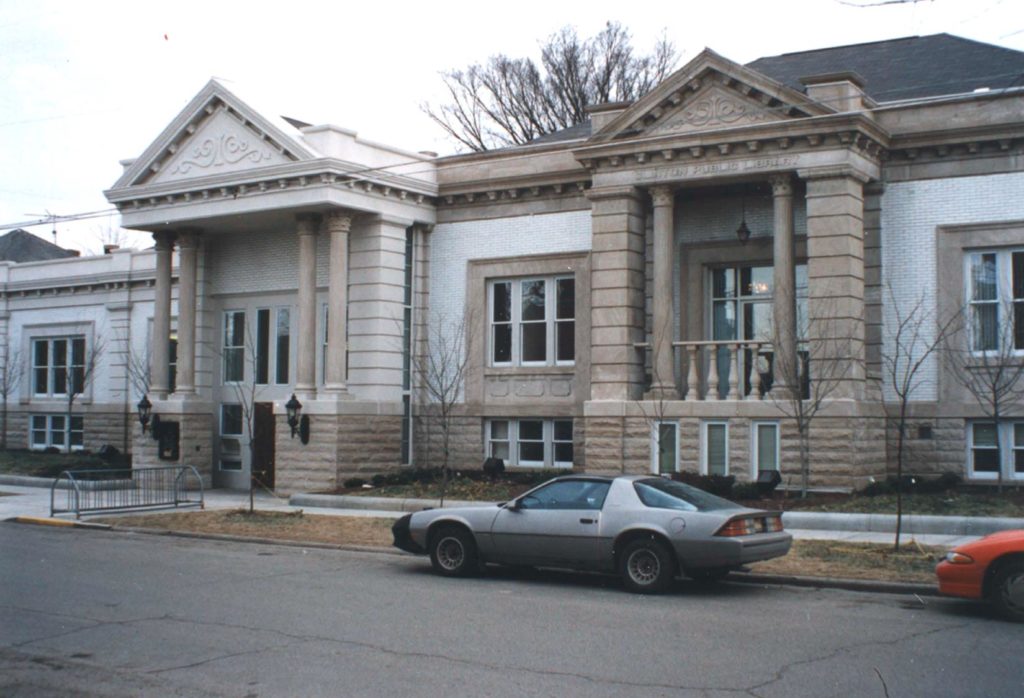 Upgrade to Circulation/Catalog System
1995
1995
In November 1995, the library initiated its first integrated circulation/catalog automated system.
Public Access Computers
2001
2001
In 2001, the library received a grant from the Bill and Melinda Gates Foundation for more than $15,000 worth of computer equipment to increase capabilities for public access Internet computing, as part of the Foundation's Computers in Libraries program.

Also in 2001, the 1993 building bonds were re-funded, generating enough income to create additional parking space and to add a new 1,000 square foot Young Adult Room over the Children's Room. At the same time, expansion of the Genealogy Room was made possible by a gift to the community from the Eli Lilly and Company Clinton Laboratories in recognition of their 30th anniversary. Additional financial support came from the estate of John Brastauskas and the estate of Mary S. Krueger.