The CPL Staff will continue to connect with you by offering virtual programs that you can enjoy from the comfort of your home.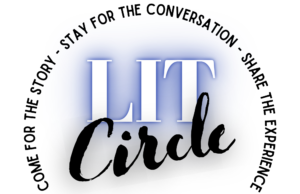 The CPL Literature Circle is not like your normal book club. It is an in-person and online conversation group with monthly book reads available for all ages!  JOIN ONLINE! Lit Circle utilizes the online platform called "Flipgrid" allowing you to interact with other readers by leaving video messages and text comments. Join the conversation at flipgrid.com/6bbc3364.  Or MEET IN-PERSON: CPL will host an in-person Book Talk on the last Tuesday of the Month. Contact CPL for more details.
From the Local History Room at the Clinton Public Library staff will share stories and news articles from Clinton's past.  Listen to 4 or 5 articles from Clinton, Indiana's history.  *This program will LIVE stream on Facebook every Monday at Noon.  These videos will also be available on the CPL Youtube Channel.
Can't decided what to read next?  The Teen Department would like to help!  One More Chapter is a readers' advisory program.  The Teen Staff will read the first chapter of a new YA Title.  *This program will LIVE stream on Facebook once a week.  Times vary.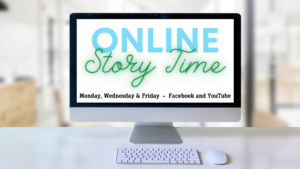 Missing story time?  The Children's Dept. LIVE streams story time on Mondays, Wednesdays and Fridays! *LIVE streamed on Facebook.  Times vary.  If you have Pre-K or Elementary children at home and would want to setup a Virtual Story Time please contact Harmony (Harmony@clintonpl.lib.in.us) to find out how!