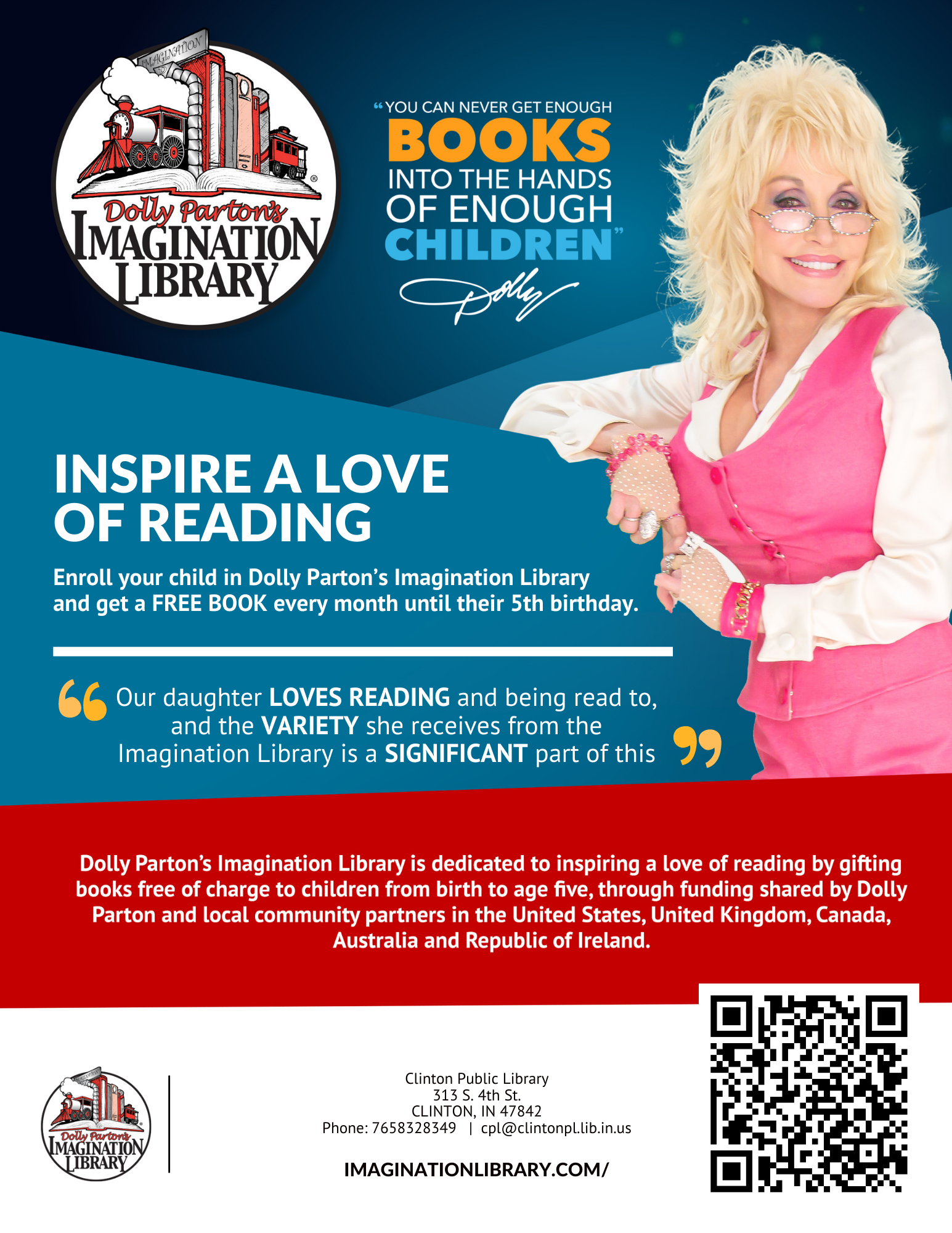 The Clinton Public Library along with Tri Kappa Clinton Beta Nu Chapter, and the Giacoletto Foundation bring Dolly Parton's Imagination Library to Vermillion County!
Registered children ages 0-5 will receive a FREE BOOK in the mail every month until their 5th birthday.  Register by visiting the Clinton Public Library or register online by going to https://imaginationlibrary.com/us/affiliate/INCLINTON/
About Dolly Parton's Imagination Library
Dolly Parton's Imagination Library, the flagship program of The Dollywood Foundation, has become the preeminent early childhood book-gifting program in the world. In partnership with local community affiliates, the program has gifted well over 178 million free books in the United States, Canada, United Kingdom, Australia, and The Republic of Ireland. 
Inspired by her father's inability to read and write, Dolly Parton started her Imagination Library in 1995 to foster a love of reading for the children within her home county. Today, her program mails over 2 million high-quality, age-appropriate books each month directly to children's homes.  Each child enrolled in the program receives one book per month until their fifth birthday – at no cost to families.  
The impact of the program has been widely researched and results suggest positive increases in key early childhood literacy metrics. 
Penguin Random House is the exclusive publisher for Dolly Parton's Imagination Library. For more information, please visit imaginationlibrary.com.